back to the overview
back to the overview
About us
Our luxurious, country-style pine farm building is surrounded by untouched nature and a short walk from the Wimiter mountains. Soothe your soul with 24/7 quiet here.
Start your day with breakfast on the balcony, enjoying a beautiful view and fresh air. Then immerse yourself in nature with a hike along one of the farm's own hiking trails, or choose from the wide range of sports and excursions. Relax in our panoramic wellness area with a good book. In the evening, choose what you find more relaxing: the gentle splashing sounds of the swimming pond or the crackling campfire.
The adjacent Schlintl farm is a stand-alone organic mountain farm, directly on the edge of the forest above the fog line, where you can go for lovely hikes without encountering another soul. Our own property includes 2 hiking trails, where you can recharge your batteries in peace. If you need to cool off a little afterwards, take a dip in the swimming pond.
If the sun's not out, warm up in the panoramic wellness area's sauna or infrared cabin. Our panoramic wellness area with bio sauna and infrared cabin can be booked on a daily basis.
Love animals? Then you've come to the right place, because the farm is home to all kinds: cows, pigs, sheep, alpacas, chickens, rabbits, countless cats, and of course, Alois the farm dog!
Enjoy some peace and recover from all that "doing nothing" with a little glass of wine and a good book on our comfortable relaxation lounges in the valley.
Videos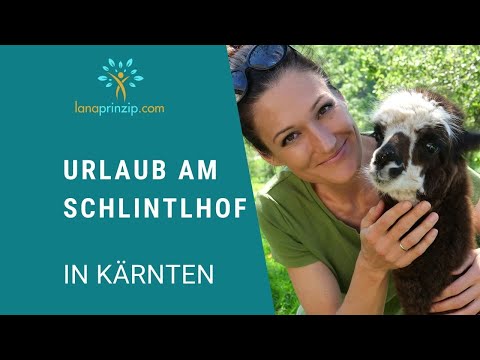 About us
Our farm is located 10.5 km below the family ski area of Simonhöhe, especially popular with children. Many of our visiting children have enjoyed their first experience of skiing at Erik Schienegger's ski school.
However, the fields around the farm also offer exciting opportunities to go tobogganing, build snowmen, enjoy a vigorous snowball fight or simply play in the snow.
If you are looking for a little bit of peace and quiet, a walk through our snow-covered mountain forests is quite the loveliest way to recharge and regain your strength.
Taking in a game of Bavarian curling at the Harterwirtin inn, while you warm up with a little mulled cider or schnapps, is also a very popular option.
Videos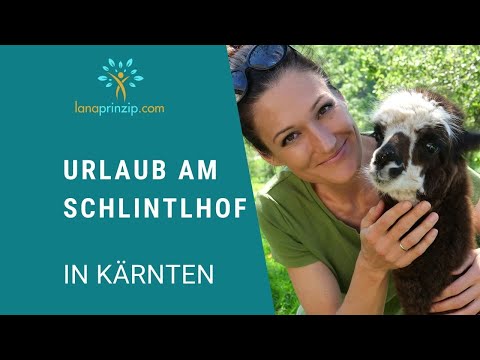 Honey from our own apiary, jams, eggs, salami, bacon, apple juice, apple vinegar and a variety of schnapps options.
Our produce is available all year round!
Every one of our animals has a name, whether mother cow with calves, alpacas, sheep, rabbits, pigs, cats and Alois the farm dog - well, actually, we have not yet named the bees and the chickens, but they would be happy for you to do so.
ATM Card (Maestro)
Cash
Bank Transfer
Own source of drinking water
Snow sports
Guest evening
Hiking
Table Tennis
Curling
Toboggan run nearby
Accommodation for guest horses
Lake for bathing
Experience hiking trail
Lawn for sunbathing
Sauna
Spa / wellness area
Massage
Infrared sauna
Schnapsverkostung
Distillery
House Garden
Garden / meadow
Orchard
Tractor rides
Swimming pool
Using the court
Playmate
Family Connection
Children welcome
Baby and toddler equipment
Children's playground
Toys
Theatre
Bread service
Tableware Available
Linen provided
Dishwasher
Terrace
Our rates and packages
Unfortunately, there are no rooms or packages available for your request.
Unfortunately, there are no rooms available for your request.
Zirben Troadkasten
1 - 3 People
The stone pine granary has been constructed from all natural materials. The ground floor contains the living area, kitchen and bathroom, and up the spiral staircase on the first floor you will find one bedroom with double bed and one with single bed.
The untreated stone pine timber of the walls exudes a comforting aroma throughout the building, and this together with the warmth of llama-fleece blankets ensures you will enjoy a peaceful night's sleep.
Balcony/terrace
Shower
Single
Hairdryer
Safe
Television
Mountain view
Alarm Clock Radio
King Size bed
Toaster
Water kettle
Baking oven
4 burner cooktop
Towels
Cleaning equipment in the flat
Garden view
Water closet
Kitchen
Cookware / Utensils
Refrigerator
WiFi
Modern
Overnight stay without catering
from € 48
Per Pers. / Night
Occupancy of 2 People
Ab-Hof & Bauernläden
Connoisseur's corner
Farm market
New wine shop
Awards
Organic
train station in 14 km
Bus stop in 1.5 km
City Centre in 8 km
Restaurant in 2 km
Swimming pool in 14 km
Lake / pond in 0 km
Ski Lift in 8 km
Other accommodations close by