back to the overview
back to the overview
Familien und Pferdebauernhof
Per Pers. / Night
Breakfast
Occupancy of 2 People
Enquire now
About us
Greetings! Welcome to the Strobl family and horse farm!
We, Helga and Hans Strobl with our 3 children Linda, Hanna and Klaus, as well us our two grandmas, want to invite you to relax with us for a few days
We are not a 5-star hotel, but it's very cosy here with us, perfect for feeling good.
We offer horse riding lessons for children and adults.
FEBS early education riding lunge, track riding in the arena 20X40m.
From 5 nights a carriage ride with horses or our two donkeys is included.
Wellness for your body with various massages.
Please note: From 01 Apr 2012 - 10 Apr 2012 Pferdezimmer (Horse Room) is available
Carefully prepared meals
The aroma of good food, nature, horses, flowers.
Simply relax!
There are walking and jogging trails around our farmyard, many forest paths.
Fantastic location.
Hammock between old fruit trees, children's playground, paint rocks...
www.landpension-strobl.at
Prices2012:
FP EUR 25
Half-board EUR 32
Full board EUR 37
Discounts for children
We look forward to hearing from you.
A warm
Pfiat di (farewell) from the Strobl Family
Videos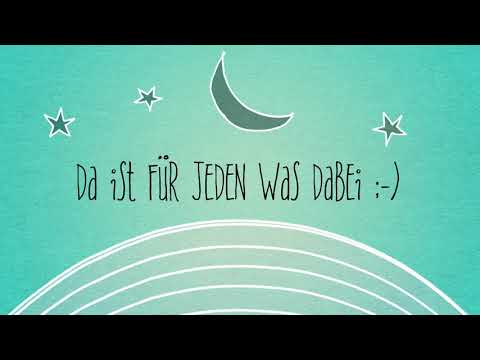 About us
You may be sceptical as you enter our farm (what can a farm offer me as opposed to a luxury hotel?!)
Reliability, history of generations.
It was always beautiful out there, at the family horse farm Strobl!
I beseech you to come back home to us.
This view, of the nature, our life here , and the animals, let this be the driving force.
Fire crackles as the food slowly cooking on the wood-burning stove smells simply mouthwatering.
Your children romp about wildly in the farm, without you having to contain them or admonish them. Here your children may do that.......
Do you still doubt it ?
They are children after all. For once they don't need to act all grown up!
And if YOU want to, you may also turn into a CHILD again!
At least for a couple of days..
Whenever our horses are not being served fodder in the stable or are at the riding arena/ pulling the carriage, they go trotting in the meadows.
Our family farm Pferdebauernhof (horse farm) is only heated with wood, pure NATURE;
Come to us and feel at home, feel alive again.
Listen to what the animals want to say, feel their fur, listen to the horses snorting.
A holiday can be this simple, give it a go!
The miniature pigs spend winter outdoors.
Cats scamper about in the stable or in the rustic farmyard,
Owing to the new carport the car windows are kept ice free..
It smells like winter. The winter sun is simply heavenly.
Group exhibitions,
massages in the cosy parlour.
Easter sneak preview...
Prices 2012
Bed and breakfast - EUR 25
Half-board - EUR 32
Full-board - EUR 37.
Discounts for children
Free for kids 0-2 years.
50% for kids 3 - 5 years
25% for kids 6 - 14 years.
Videos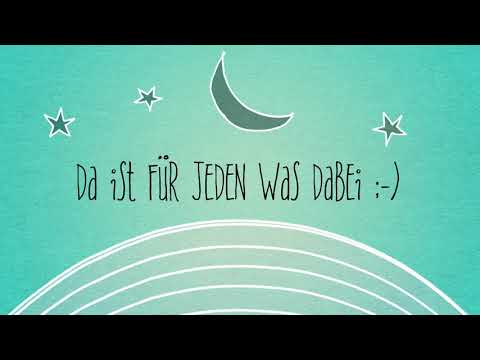 Carefully prepared meals
Organic, beef (Styria, beef)
Vegetarian cuisine
Light, fluffy, freshly-prepared pastries
Non-smoking rooms
Pet Friendly
Lounge
Dogs are allowed
Garden View
Pets allowed
Lounges/bars
Buffet breakfast
Breakfast
Overnight with Half-board
Rustic Cuisine
Regional specialties
Austrian Specialties
Vegetarian cuisine
Schnapsverkostung
Distillery
Creative Services
House Garden
Garden / meadow
Orchard
Packages
Using the court
Playmate
Family Connection
Parlor
Fresh Farm Produce
Children welcome
Baby and toddler equipment
Children's playground
Child programs
Toys
Theatre
Our rates and packages
Unfortunately, there are no rooms or packages available for your request.
Unfortunately, there are no rooms available for your request.
ARIS MORGENSONNE (Morning Sun)
2 People
Double bed room with balcony, satellite TV, and shower/WC, hairdryer
This room has a spacious balcony with beautiful views, and you can watch the sunrise in the morning.
Balcony/terrace
Shower
Hairdryer
Television
Alarm Clock Radio
King Size bed
SCHÄFCHEN- ONE-BED ROOM
1 - 2 People
Our one-bed room has views of the restored 3-sided courtyard It is an inviting place to unwind together.
Rooms of course with satellite TV, radio, bath with shower/WC, hairdryer.
Shower
Single
Hairdryer
Television
Alarm Clock Radio
Rollaway bed
Child's bed
Water kettle
Towels
Historic
Overnight stay with breakfast
from € 35
Per Pers. / Night
Occupancy of 1 Person
Overnight stay with half board
from € 42
Per Pers. / Night
Occupancy of 1 Person
KATZEN-BERGBLICK (Cat Mountain View) breakfast
1 - 4 People
Shower/WC, hairdryer and SAT/TV, radio
Views of the mountains and landscape. Suitable: especially as a shared children's room.
PFERDE-WEITBLICK (Horses Far Views)
1 - 4 People
Horses - far views balcony, shower/WC, hairdryer, and satellite TV, radio
Spacious balcony, this room offers beautiful views of Grafendorf
Of the forest, of the fields - this view is very idyllic!
HASEN-TERRASSE (Rabbit Terrace)
2 - 4 People
;Sat TV, radio shower/WC, hairdryer
The large terrace is right next door, you can enjoy a glass of wine on the terrace in the evening while your child dreams of the exciting day at Stroblhof.
Ab-Hof & Bauernläden
Connoisseur's corner
Farm market
New wine shop
Awards
Organic
Suburbs / Rural
Riverside
Thermal bath
Hillside
City Centre
Train Station
Countryside
train station in 0.5 km
Bus stop in 0.5 km
City Centre in 1 km
Restaurant in 0.5 km
Swimming pool in 1.3 km
Lake / pond in 3 km
Ski Lift in 5 km
Cross-country ski run in 10 km