back to the overview
back to the overview
About us
When was the last time you stroked a horse or smelt that smell?
Western riding is very important to us, whether you are a cowboy or girl or a beginner, you have come to the right place.
Our apartments offer 60 cosily appointed m² for your well-being.Let your gaze rest on the valley, you can finally breathe easily again.Bustle, noise and stress are words which will soon disappear from your vocabulary.
At the natural bathing pond, guests of all ages are guaranteed fun and can enjoy our beach volleyball area.
Gipsy's kittens will delight anyone, and those who are interested can watch in the evening as we milk our cow Hippie .
Videos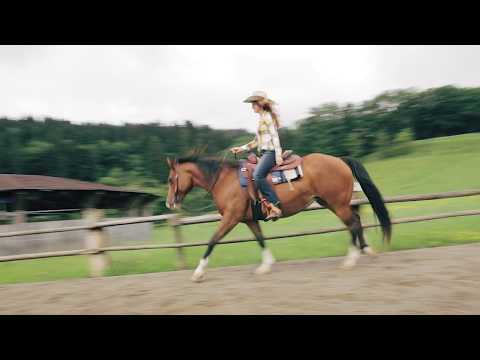 About us
Can you smell the aroma of baked apples?
Everything happens a bit more slowly and quietly, the animals contentedly feed in the barn and nature is resting.
You can also relax and enjoy the fresh air.
A hike through the beautiful mountain and valley landscape fortifies body and spirit.
On the Wernhof in winter you can gather you strength for the coming year.
Videos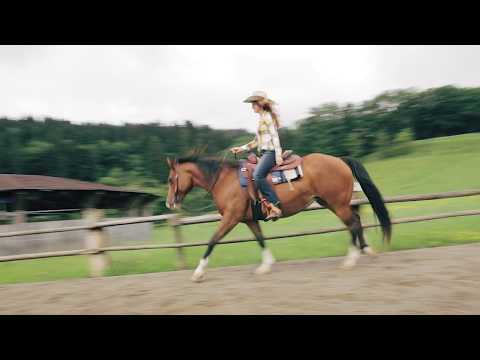 We make curd cheese, juices, salami, bacon and lots of dishes ourselves on our organic farm.
At breakfast buffet you will taste almost only natural produce.
Do you still remember what apples taste like directly from the tree?
Alles was das Kinderherz begehrt, Kühe, Hühner, Schweine unsere Pferde und vor allem die süssen Katzenbabys von Gandalf entzücken Alt und Jung
Non-smoking rooms
Pet Friendly
Lounge
Garden View
Buffet breakfast
Own source of drinking water
Breakfast
Transfer Train station
Airport Transfer
Internet services
Free high speed Internet
High speed wireless
Horseback riding
Beach
Basketball
Table Tennis
Bike paths
Riding lessons
Riding Trails
Guided rides
Trekking
Lake for bathing
Lawn for sunbathing
House Garden
Garden / meadow
Orchard
Tractor rides
Swimming pool
Using the court
Fresh Farm Produce
Bread service
Washing Machines
Ground floor
Bed and Breakfast
Tableware Available
Linen provided
Dishwasher
Coffee machine
Terrace
Our rates and packages
Unfortunately, there are no rooms or packages available for your request.
Unfortunately, there are no rooms available for your request.
Holiday apartment Elias
1 - 5 People
Balcony/terrace
Shower
Television
Mountain view
King Size bed
Water kettle
Baking oven
4 burner cooktop
Towels
Kitchen
Cookware / Utensils
Refrigerator
Bunk Bed
WiFi
Main building
Overnight stay without catering
from € 25
Per Pers. / Night
Occupancy of 4 People
Holiday apartment Bua Bua
1 - 5 People
Holiday apartment Bua Bua is a cosy holiday apartment with 2 separate bedrooms, separate shower/WC, a homely kitchen/living room and balcony, simple enjoy a sense of well-being.
Balcony/terrace
Shower
Television
Mountain view
King Size bed
Kitchen
Cookware / Utensils
Refrigerator
Bunk Bed
Main building
Overnight stay without catering
from € 25
Per Pers. / Night
Occupancy of 4 People
Holiday apartment Lukas
2 - 6 People
Balcony/terrace
Shower
Television
Mountain view
King Size bed
Kitchen
Refrigerator
Main building
Overnight stay without catering
from € 25
Per Pers. / Night
Occupancy of 4 People
Holiday apartment Lisa
1 - 5 People
Balcony/terrace
Shower
Television
Mountain view
King Size bed
Kitchen
Cookware / Utensils
Refrigerator
Bunk Bed
Main building
Overnight stay without catering
from € 25
Per Pers. / Night
Occupancy of 4 People
Holiday apartment Sonja
1 - 4 People
Shower
Television
King Size bed
Kitchen
Cookware / Utensils
Refrigerator
Bunk Bed
Main building
Overnight stay without catering
from € 24
Per Pers. / Night
Occupancy of 4 People
Balcony/terrace
Shower
Television
King Size bed
Modern
Overnight stay with breakfast
from € 43
Per Pers. / Night
Occupancy of 2 People
Ab-Hof & Bauernläden
Connoisseur's corner
Farm market
New wine shop
Awards
Organic
Riverside
Near Airport
Train Station
Countryside
train station in 2 km
Bus stop in 2 km
City Centre in 2 km
Restaurant in 3 km
Swimming pool in 0 km
Lake / pond in 4 km
Ski Lift in 8 km