back to the overview
back to the overview
About us
Our farm is on the sunny side of the valley. At 1000m above sea level, surrounded by meadows and forests, a place full of tradition, where the world is still in order, awaits you. A large orchard invites you to relax and linger. Our guests are most welcome to help us with the hay and barn work. Guided walks in the alpine splendour of Lesachtal, with its unique distant views, will make your vacation a memorable experience.
Videos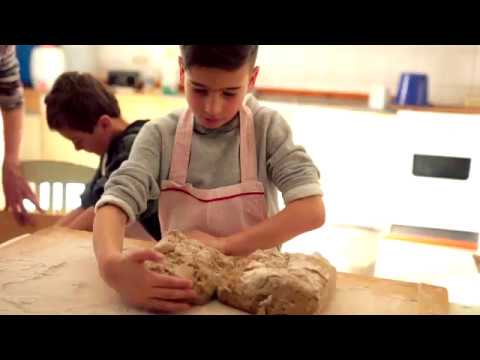 When putting together our breakfast buffet, we place great importance on naturally produced products.
We make sure that the raw materials, such as milk, fruit etc. are processed as gently as possible, so that they still contain health-promoting substances.
On our farm lives people and animals together
Non-smoking property
Non-smoking rooms
Pet Friendly
Lounge
Chapel
Dogs are allowed
Garden View
Pets allowed
Buffet breakfast
Own source of drinking water
Breakfast
Overnight with Half-board
Rustic Cuisine
Austrian Specialties
Organic Foods
Vegetarian cuisine
Welcome drink
Housekeeping daily
Transfer Train station
Free high speed Internet
High speed wireless
Horseback riding
Cooking and baking
Folkloric Evening
Guest evening
Hiking
Guided walk
Alp Hikes
Mountain tours
Guided mountain tours
Alp excursion
Nature and landscape guides
Climbing
Table Tennis
Riding lessons
Riding Trails
Guided rides
Trekking
Local museum
Open-air pool
Climbing forest
Via ferrata
Experience hiking trail
Lawn for sunbathing
Farm-gate sales
Schnapsverkostung
Distillery
Creative Services
House Garden
Garden / meadow
Orchard
Tractor rides
Packages
Using the court
Family Connection
Parlor
Fresh Farm Produce
Children welcome
Children's playground
Toys
Our rates and packages
Unfortunately, there are no rooms or packages available for your request.
Unfortunately, there are no rooms available for your request.
Doppelzimmer
2 People
Very bright, friendly room with solid wood furnishings and large balcony with views of the Carnic Alps and our vegetable garden
Arnika
1 Person
Newly established single room with solid wood spruce interior, views of our farm
Ab-Hof & Bauernläden
Connoisseur's corner
Farm market
New wine shop
Awards
Organic
train station in 18 km
Bus stop in 0.8 km
City Centre in 1.8 km
Restaurant in 1.5 km
Swimming pool in 2 km
Lake / pond in 28 km