back to the overview
back to the overview
Spiele- und Buchhotel Tschitscher
About us
Playfully relax in the ***Spiele- und Buchhotel Tschitscher - a place of East Tyrolean mountain (experience) life, for all those who demand true relaxation. Stylishly renovated manor house with only 7 rooms, but three different lounges and a large garden. TV-free holidays in a small hotel with a lot of history, charm and esprit.
Large comfortable rooms with living area, most of them are also ideal as family rooms, three of them with separate children's and parents' bedrooms, as well as bathroom with shower and bathtub and separate toilet.
7,500 square metres of garden with a giant outdoor version of the popular Human Annoyance Not Play and a unique refreshment zone.
Videos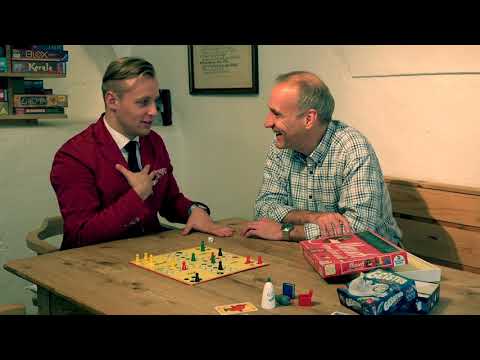 The Tschitscher garden invites you to stay but also to enjoy. If you like, you can enjoy a snack in the small herb garden, with berry bushes (jostaberries, currants, blackberries). You are also welcome to try the apples, plums, apricots and walnuts from the fruit trees.
The fruits of the garden are - as it is a tradition on a Tyrolean farm - but of course they are also processed to jams, juices and compotes.
Guests are welcome to be present during harvesting and preserving and to learn how to preserve apple jelly or strawberry jam or how to make elderflower syrup.
There are no more farm animals in the Spiele- und Buchhotel Tschitscher.
The guests of the games and book hotel can, however, visit the adventure and seminar farm Ortnerhof of the Bachlechner family in Nikolsdorf on request. It is located in the immediate vicinity of the games hotel. Our gardens border each other. The Ortnerhof is home to many animals: mother cows with their calves, dwarf goats, rabbits, pigs, chickens and a lovely farm dog. The free-ranging chickens of the Ortnerhof also save from time to time to our meadow...
Front desk
Non-smoking property
Non-smoking rooms
24h security
Baggage hold
Safe deposit
Lounge
Reading Room
Lobby
Garden View
ATM Card (Maestro)
Cash
American Express
Diners Club
Bank transfer
Master Card / Euro Card
Visa
Free parking
Motorcycle parking
Coffee shop
Lounges/bars
Continental breakfast
Buffet breakfast
Breakfast
Regional specialties
Austrian Specialties
Housekeeping daily
Phone service
Complimentary newspaper in lobby
Newspaper Service
Cleaning
Luggage Service
Concierge Services
Free high speed Internet
High speed wireless
Internet Terminal
Tennis court
Golf
Horseback riding
Jogging track
Cooking and baking
House Museum
Hiking
Alp Hikes
Mountain tours
Guided mountain tours
Adventure hiking
Alp excursion
Nature and landscape guides
Mountain hiking guide
Archery
Nordic Walking
Climbing
Mini Golf
Table Tennis
Bike paths
Nature Park
National Park
Carriage rides
Riding lessons
Horseback riding hall
Pony rides
Experience hiking trail
Reductions in off-season
Castle and Manor
Creative Services
House Garden
Garden / meadow
Orchard
Packages
Family Connection
Parlor
Fresh Farm Produce
Children welcome
Game Room / Arcade
Children's playground
Toys
Our rates and packages
Unfortunately, there are no rooms or packages available for your request.
Unfortunately, there are no rooms available for your request.
Kategorie FEIN
1 - 2 People
Spacious hotel room furnished in elegant country house style with small living area and wooden floor, functional bathroom with shower/WC.
The room is equipped with CD player and radio and deliberately without TV - more: playing and reading.
Shower
Hairdryer
Alarm Clock Radio
Towels
Water closet
WiFi
Main building
Overnight stay with breakfast
from € 41
Per Pers. / Night
Occupancy of 2 People
Kategorie FEINER
1 - 3 People
Comfortable comfort room with wooden floor and cosy living area furnished in modern alpine style. Spacious anteroom, separate WC, spacious bathroom with bathtub. Also suitable as a family room for families with one or two small children.
The room is equipped with CD player and radio and deliberately without TV - more: Playing and reading
Shower
Hairdryer
Alarm Clock Radio
Towels
Water closet
Family room
WiFi
Main building
Overnight stay with breakfast
from € 48
Per Pers. / Night
Occupancy of 2 People
Kategorie AM FEINSTEN
1 - 4 People
Comfortable and large comfort room with wooden floor, anteroom, separate toilet and spacious bathroom (shower and bathtub), as well as separate bedrooms and living rooms. Furnished in modern alpine style. The room is also ideal as a family room for families with two children. (living room becomes a children's room and living room)
The room is equipped with CD player and radio and deliberately without TV - more: Playing and reading
Shower
Bathtub
Hairdryer
Alarm Clock Radio
Towels
Water closet
Family room
WiFi
Main building
Overnight stay with breakfast
from € 54
Per Pers. / Night
Occupancy of 2 People
Ab-Hof & Bauernläden
Connoisseur's corner
Farm market
New wine shop
Awards
Organic
train station in 1.2 km
Bus stop in 0.2 km
City Centre in 0.1 km
Restaurant in 1.5 km
Swimming pool in 7 km
Lake / pond in 12 km
Learn more about the accommodation