back to the overview
back to the overview
| | |
| --- | --- |
| Family | Mario Schauer |
| Street | Hartmannsdorf 34 |
| Town/city | 4170 Haslach |
| Region | Mühlviertel, Upper Austria |
| Telephone | +43 7289 71488 |
| Email | Send mail now |
About us
Altitude 600m

Location:
Quiet farm in a remote, sunny location with beautiful panoramic views all the way to the Bohemian Forest. The traditional Haslach Weaver's Market is only 2.5 km away.
Many recreational activities are offered close-by: Cycling, hiking along the nature trail, natural lake swimming, indoor swimming pool, carriage rides, Lipno Dam (10 km away), Gothic church with fortified tower, a textile museum, textile manufacturers, a merchant's museum and the Mechanische Klangfabrik Museum of Sound.

Farm characteristics:
Ideal for children, parents and grandparents - undisturbed lodging in an own guest house. Unforgettable evenings in the living room, or under the walnut tree, whilst enjoying a glass of cider or a shot of home-made schnapps.
Enjoy the rich breakfast, which is mostly made from products from our organic farm.

Child discount
Videos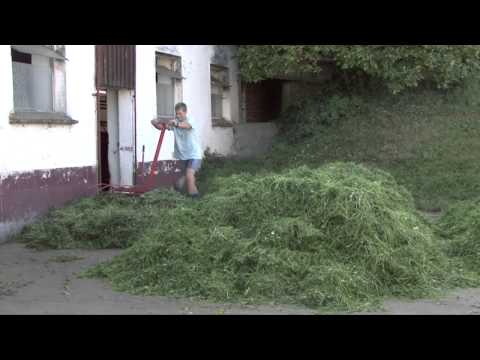 About us
Altitude 600 m
Welcome!
Switch off, reflect, enjoy yourself and a couple of free days.....
We would be delighted if you chose to spend your holidays on our cosy farm.
Our farm is a secluded farm and is located on a sunny, quiet elevation with wonderful panoramic views as far as the Bohemian Forest.
The Weaver's Market in Haslach with interesting museums (mechanical sounds museum, textile museum, shopkeepers' museum, etc.) is 2.5 km away.
Dry winter air and lots of sun invite you to enjoy romantic winter walks. The latest secret formula for relaxation is snowshoeing. The alpine ski region of Hochficht is suitable for all skiers. The 70 km of wonderful cross-country ski runs of various lengths also invite you to go cross-country skiing. You can also enjoy curling (also possible by floodlights), ice skating or a sleigh ride.
The children can speed down the mountain on sleighs, build snowmen, or simply pet the calves and stroke the kittens. They can also go into the hen house with grandmother to fetch their egg for breakfast.
Feel free and undisturbed in your own guest house. In the evening, sit cosily together in the parlour and chat about the day over a glass of mulled cider or a glass of traditional schnapps.
Videos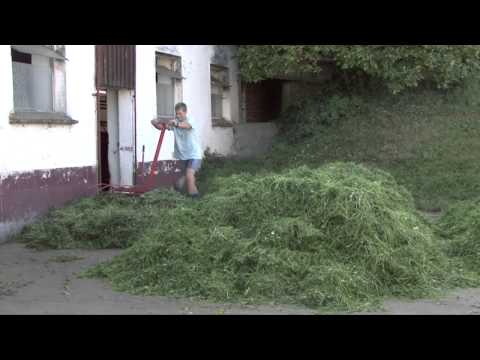 Milk, eggs, curd cheese, cider, fruit juice, potatoes, schnapps, herbs from the farm garden
Kalbinnen, Stier, Hühner, Hahn, Hasen, Katzen,Ziegen
Accessible facilities
Wheel chair access
Pet Friendly
Ski room
Garden View
Own source of drinking water
no meals
Schnapsverkostung
Distillery
House Garden
Garden / meadow
Orchard
Tractor rides
Clothing Stall
Using the court
Family Connection
Parlor
Fresh Farm Produce
Children welcome
Baby and toddler equipment
Game Room / Arcade
Children's playground
Toys
Washing Machines
Ground floor
Tableware Available
Linen provided
Coffee machine
Our rates and packages
Unfortunately, there are no rooms or packages available for your request.
Unfortunately, there are no rooms available for your request.
Holiday Apartment "Nussbaum"
2 - 6 People
Holiday apartment on the 1 floor. Large eat-in kitchen, 2 en-suite bedrooms with shower/WC. Brightly furnished. Discounts for children!
Overnight stay without catering
from € 16
Per Pers. / Night
Occupancy of 4 People
"Sonnenblume" holiday apartment
2 - 4 People
Holiday apartment on the ground floor (wheelchair accessible). Ideal for small children. Large dinner table, large bathroom, bright new furniture.
Overnight stay without catering
from € 23
Per Pers. / Night
Occupancy of 2 People
Kornfeld
1 - 3 People
Comfortable, south-facing holiday apartment.
Can also be booked in combination with Mohnblume Room.
Overnight stay without catering
from € 23
Per Pers. / Night
Occupancy of 2 People
Mohnblume
1 - 2 People
Bright, friendly south-facing room with solid wood furniture, shower/WC. 1st floor
Satellite TV and Internet access
Overnight stay with breakfast
from € 30
Per Pers. / Night
Occupancy of 2 People
Ab-Hof & Bauernläden
Connoisseur's corner
Farm market
New wine shop
Awards
Organic
Suburbs / Rural
Hillside
Countryside
train station in 4 km
Bus stop in 2.5 km
City Centre in 2.5 km
Restaurant in 1.5 km
Swimming pool in 2.5 km
Lake / pond in 2.5 km
Ski Lift in 2.5 km
Cross-country ski run in 2.5 km