back to the overview
back to the overview
Per Pers. / Night
Breakfast
Occupancy of 2 People
Enquire now
About us
In the middle of the Zirbitzkogel-Grebenzen Nature Park on an alpine plateau at an altitude of 1142m lies our traditional restaurant with holiday on the farm, far away from the noise of the traffic and day-to-day stress you can wind down, relax and enjoy.
Our farm offers you everything you need for a relaxing holiday. Meadows full of fragrant flowers, trails and paths waiting to be discovered and forests waiting to be experienced in all their beauty and uniqueness.
Welcome to the Naturparkwirt restaurant! In our restaurant all meals are freshly prepared. We make sure that the ingredients are from the region and of good quality. In this way products from local farmers and according to the season from our own farm and our hunting grounds are used.
Videos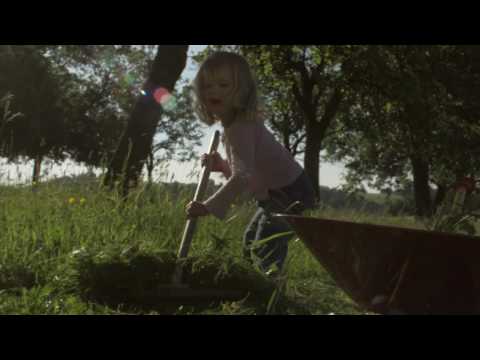 About us
Freshly fallen snow, ice crystals on the windows, clear, starry nights.
Do you enjoy peaceful winter walks in clear mountain air and like to be spoilt with culinary treats and hospitality? You're at the right place here at the Pöllauerhof.
A clear, cold winter's morning with bright blue skies above the snow covered Zirbitzkogel is bound to lift your spirits. Look forward to active enjoyment with a winter hike. The delicious breakfast will fortify you for exercise in the fresh mountain air. Then: Take your first deep breath and head off, wrapped up warmly. Romantically as a couple, adventurously alone or with the whole family, you can discover the region at the foot of the Grebenzen with winter walks. Try out hiking with snowshoes. On snowshoes, which are tied under the hiking boots, you can easily cross areas of deep snow, even off the cleared paths. With sledges and bobsleighs you can head down the slope behind the house, while ice skating and curling can be enjoyed on the pond, or when was the last time you built a snowman with the children? With red cheeks and sparkling eyes, you will return from you winter adventures and back to our farm. With the pleasant feeling of having enjoyed healthy exercise you can now be spoilt with homemade delicacies on your winter holiday off the pistes.
PS: For anyone who would like to have a go at skiing, we offer the Murtal Card with 10% discount on the Murtal skiing mountains.
Videos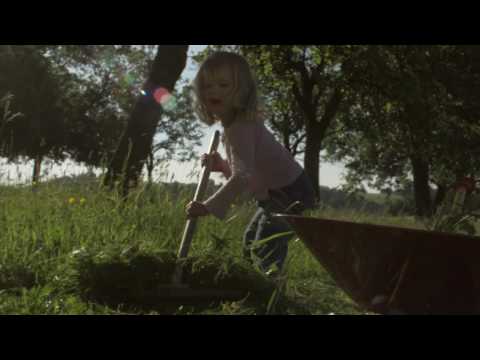 Milk, eggs, sausages, bacon, jams, stewed fruits, vegetables, fruit, herbs
Seit einiger Zeit bewirtschaften wir unseren Hof rein biologisch, und wir verzichten bei der Fütterung unserer Tiere zur Gänze auf Silage und Soja und produzieren somit eines der reinsten Lebensmittel - die Bio-Heumilch.
Tiere, Tiere, Tiere! Bei uns gibt's für jedes Alter das richtige Tier, egal ob Kühe, Kälber, Zwergziegen, Hühner, Hängebauchschweine, Pony, Hasen Vögel, Katzen, Hunde zum Anschauen, Streicheln und Erleben !
Front desk
Non-smoking rooms
Pet Friendly
Lounge
TV room
Reading Room
ATM Card (Maestro)
Cash
American Express
Bank Transfer
Master Card / Euro Card
Visa
Restaurant
Lounges/bars
Buffet breakfast
Own source of drinking water
Breakfast
Overnight with Half-board
Overnight with full board
Rustic Cuisine
Regional specialties
Austrian Specialties
Organic Foods
Vegetarian cuisine
Spa Cuisine / Health Foods
International Restaurants
Housekeeping daily
Complimentary newspaper in lobby
Room service
Transfer Train station
Snow sports
Golf
Horseback riding
Jogging track
Hiking
Guided walk
Alp Hikes
Mountain tours
Guided mountain tours
Nature and landscape guides
Mountain hiking guide
Snowshoeing
Table Tennis
Nature Park
Carriage rides
Ice Skating
Curling
Ski Lift
Toboggan run nearby
Bowling alley
Riding lessons
Pony rides
Summer coast
Lake for bathing
Experience hiking trail
Seminar Room
Copier
Fax
Printer
Farm-gate sales
House Garden
Garden / meadow
Orchard
Packages
Swimming pool
Using the court
Fresh Farm Produce
Children welcome
Baby and toddler equipment
Baby Changing
Children's playground
Toys
Our rates and packages
Unfortunately, there are no rooms or packages available for your request.
Unfortunately, there are no rooms available for your request.
View of the Grebenzen mountain
1 - 3 People
Our rooms are spacious and appointed with care and attention to detail, they all have a balcony and a comfortable reading chair.
For our smallest guests we have a cot available.
Single
King Size bed
Sofa Bed
Overnight stay with breakfast
from € 32
Per Pers. / Night
Occupancy of 2 People
Overnight stay with half board
from € 40
Per Pers. / Night
Occupancy of 2 People
Double
Single
King Size bed
Overnight stay with breakfast
from € 35
Per Pers. / Night
Occupancy of 5 People
Overnight stay with half board
from € 44
Per Pers. / Night
Occupancy of 5 People
Ab-Hof & Bauernläden
Connoisseur's corner
Farm market
New wine shop
Awards
Organic
Lakeside
Hillside
Countryside
train station in 9 km
Bus stop in 6 km
City Centre in 6 km
Restaurant in 0 km
Swimming pool in 6 km
Lake / pond in 0 km
Ski Lift in 20 km
Cross-country ski run in 4 km