back to the overview
back to the overview
Baby- und Kinderbauernhof Oberhasling
About us
Are you looking for a family-friendly organic farm?
Then this is the perfect place for you! There is something for everyone in the family.
The children will love
the spacious farmyard, far from the main road and traffic,
the big playground with swing, Wendy house, trampoline, table tennis, table football, sand pit, and plenty of toys and kids vehicles,
the farm work in the stable and in the field, where everyone who wants to can put in a helping hand.
the animals that love attention from both young and old (Senta the dog, many cats and kittens, 2 rabbits, baby calves, and the Shetland pony Max)
the nearby forest, perfect for discovery tours and nature observation walks.
The parents
indulge in the peace and quiet around the farm and enjoy an interesting book lying on the sunbathing lawn, have a little chat, or simply lay back and unwind (maybe even in our hammock?)
are fascinated with the marvellous panoramic view of the surrounding mountains, the Steinernes Meer mountain ridge, the Leogang Steinberge mountains, and the Kitzsteinhorn mountain
just love that the baker comes to our farm every day and bring bread that make breakfast the perfect start to a wonderful holiday.
make use of the discounts available throughout their stay with the Sommer-Löwen-Alpin-Card
What is pleasant for everyone is
the easy access to our farm both in summer and winter
the toll-free roads to Saalfelden, which do not require a motorway toll sticker
the close proximity to the local recreation area of Ritzensee, with its Moorsee lake, that has a playground and children's pool, the gym and public sauna, the fitness-mile, and various walking trails
the location, directly at the cross-country ski run and the Pinzgau cycling path
the 2 pleasant and friendly inns within 10-15 minutes on foot
Videos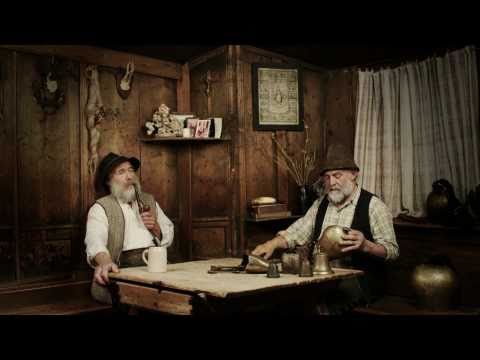 About us
Located on the edge of Saalfelden, our farm offers a quiet, secluded location, yet can always be reached in winter.
The farm offers direct access to the cross-country ski runs.
The central location of Saalfelden allows enthusiastic skiers to discover new ski regions each day. The extensive skiing regions of Saalbach-Hinterglemm-Leogang and Hochkönig-Winterreich are only 6 to 8 km away and offer kilometres of very well prepared pistes, modern lifts with well designed snow landscapes. The world-famous ski region Zell am See-Kaprun is approx. 15-20 minutes' drive away.
EASTER BONUS: From the middle of March all children up to 15 years can ski for FREE in the ski region Saalbach-Hinterglemm-Leogang if their parents buy a ski pass for 3 days or more.
Our organic farm with 2 cosy, newly built holiday apartments, is located in the midst of the Saalfelden Basin on a small hill and offers wonderful panoramic views of the surrounding mountains.
Winter hiking trails complete the range of facilities on offer.
2 cosy taverns can be reached in approx. 15 minutes, the town centre in 25 minutes on foot.
Children with their parents are welcome to visit the barns and can get to know farm life, some farm animals are waiting for attention, including our dog Kira, some cats, Stella and Maxi - the ponys, a few rabbits, chickens and ducks, and of course a small calf now and then. Your dog Kira will welcome you!
Prices/day: Apartment.: EUR 58 to EUR 121 to 5 persons ,final cleaning: EUR 35,-- - 40,--
Videos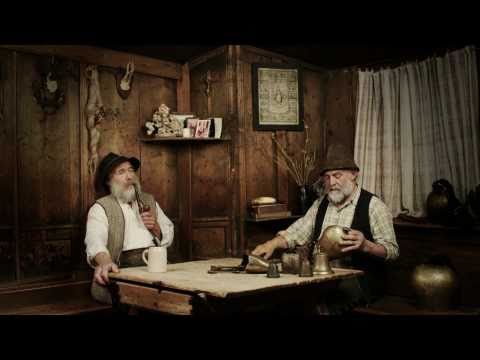 Eat some fresh eggs laid by happy hens for breakfast and wash it all down with some delicious organic milk straight from the udder for a great start to the day! We will gladly bake fresh farm bread upon request - a helping hand from some of our younger visitors wouldn't go amiss! You can also add home-made marmalade to your breakfast depending on season and harvest yields. There's also farm butter and honey!
The baker comes to the farm every morning bringing a variety of fresh bread loaves and rolls that have been requested. Visit the local farm shop and weekly farmers' market (in summer) at the town's Rathausplatz for other delicacies.
For evening meals out, there are two pleasant guest houses nearby (10-15 min by foot) which will gladly take over your cooking duties for an evening. But if you're keen on doing it yourself, we have a herb garden in summer so you can add the finishing touch to your dishes.
Kommt zu uns, wir freuen uns
... scheinen unsere Tiere oft zu den Kindern zu sagen, denn auf Streicheleinheiten sind sie ganz wild. Bei uns tummeln sich Katzen, Meerschweinchen und Hasen. Die Enten sind den ganzen Tag auf der Suche nach Futter. Die Ponys Stella und Max gehen den ganzen Sommer auf die Wiese und genießen das frische Gras - aber auch einen Ausritt mit unseren kleinen Gästen macht sehr viel Spaß.
Die Katzen sitzen im Hofgelände und warten neben dem Futter auch auf Streicheleinheiten und genießen die Sonne, die ihnen auf den Bauch scheint.
Aber am meisten freut sich derzeit unser Australian Shepherdhund Kira über Besuch von Klein und Gross!
Hoffentlich hat man da noch genug Zeit zum Spielen!
Pet Friendly
Ski boot dryer
Ski room
Dogs are allowed
Garden View
Free parking
Bicycle shelter
Snow skiing
Jogging track
Exercise Gym
Hiking
Guided walk
Alp Hikes
Mountain tours
Guided mountain tours
Adventure hiking
Alp excursion
Mountain hiking guide
Archery
Nordic Walking
Climbing
Mini Golf
Table Tennis
Bike paths
Carriage rides
Ice Skating
Toboggan run nearby
Pony rides
Summer coast
Local museum
Lake for bathing
Experience hiking trail
Lawn for sunbathing
Farm-gate sales
House Garden
Garden / meadow
Orchard
Using the court
Fresh Farm Produce
Children welcome
Baby and toddler equipment
Children's playground
Child programs
Toys
Theatre
Bread service
Drying room
Washing Machines
Microwave
Tableware Available
Linen provided
Dishwasher
Coffee machine
Our rates and packages
Unfortunately, there are no rooms or packages available for your request.
Unfortunately, there are no rooms available for your request.
Biberg holiday apartment
2 - 5 People
Separate holiday apartment for 2-5 persons on the first floor with
1 three-bed room (possibly offering room for 1 cot)
Shower/WC
a spacious living room with couch, dining nook with big (extendible) table, cable TV, radio and balcony
a separate kitchen with crockery, dishwasher, refrigerator, ceranfield with oven, microwave, coffee percolator, mixer, and electric kettle; toaster upon request available,
1 double room with shower/WC, balcony and cable TV
Baby and toddler equipment included!
We kindly ask our guests not to smoke in the apartments. Of course, smoking is permitted on the balcony or in the garden!
Overnight stay without catering
from € 21
Per Pers. / Night
Occupancy of 4 People
Schwalbenwand holiday apartment
2 - 4 People
Large family-friendly apartment on second floor (Sloping roof) for 2-4 persons with
1 master bedroom with 1 double bed,
1 children's room with 2 single beds (normal-sized),
Shower/WC,
spacious open-plan kitchen with couch, corner bench with big table, kitchen unit with crockery, dishwasher, cooker with 2 plates, microwave with oven, mixer, coffee percolator, refrigerator, toaster (on request), cable TV, radio, separate balcony in the attic (2nd floor).
Baby and toddler equipment, if required, included.
We kindly ask our guests not to smoke in the apartments. Of course, smoking is permitted on the balcony or in the garden!
Balcony/terrace
Shower
Single
Hairdryer
Television
Mountain view
Alarm Clock Radio
King Size bed
Child's bed
Toaster
Water kettle
Egg cooker
Microwave
Towels
Garden view
Water closet
Connecting rooms
High speed Internet connection
Kitchen
Kitchenette
Cookware / Utensils
Refrigerator
WiFi
Main building
Modern
Overnight stay without catering
from € 19
Per Pers. / Night
Occupancy of 4 People
Ab-Hof & Bauernläden
Connoisseur's corner
Farm market
New wine shop
Awards
Organic
Lakeside
Rural
Countryside
close to cross-country ski trail
train station in 4 km
Bus stop in 2.5 km
City Centre in 4 km
Restaurant in 1.5 km
Swimming pool in 6 km
Lake / pond in 1.5 km
Ski Lift in 6 km
Cross-country ski run in 0.5 km