back to the overview
back to the overview
About us
Enjoy the absolute peace and quiet at the sunny, highest located organic mountain farm in Waidhofen. Cosy, well-equipped holiday apartments for 2 to 5 persons with a magnificent panoramic view invite you to relax. For the children there are numerous animals to pet, such as dwarf rabbits and our cameroon sheep and alpacas. Fishing enthusiasts can catch their own trout at the nearby fish pond. Sample the fresh farmyard products such as milk, bread, bacon, schnapps, fruit, and more directly at the farm. Dogs are welcome here. There are swimming and horse riding facilities in Waidhofen. We are happy to go on hikes with you, sit by the camp fire under a starry sky or join you in a barbecue and games evening... Just come in and make yourself at home!
Videos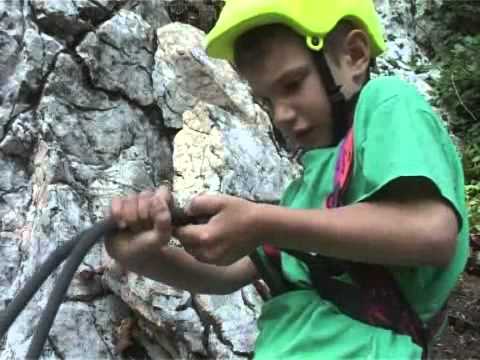 About us
Enjoy sheer peace and quiet at our sunny farm, the highest mountain farm in Waidhofen. Cosy, excellently equipped holiday apartments for 2 to 5 persons with magnificent panoramic views, perfect for relaxing. Those who wish to help out in the stalls should bring their wellies with them! Our rabbits, cats, calves, Cameroon sheep and Lilli the pony are friendly and enjoy being fed and stroked by the children. There's lots of fun to be had on the haystacks. After a long toboggan ride on our natural toboggan run, our mulled cider and children's punch taste particularly delicious. The children will also have lots of fun bobsleighing or sack sledging, building snowmen or indulging in an energetic snowball fight. Our activities also include cosy evening bowling or playing cards. With or without snow, life is always entertaining at the Hirschberg.
Videos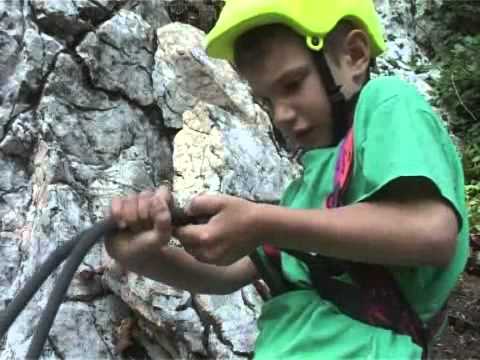 Culinary details: Milk, Austrian cider, bread, bacon, apple juice, schnapps, fruit and vegetables, sheep's cheese, as herbs and flvoury beerys from our organic garden.
Rocky is a pomerianien dog. On your arrival he will be the first to greet you! Fresh dandelions are just right for our gourmet rabbits. Our cameroon sheep will give you a "natural pedicure". Furthermore we have cows, calves, cats and pigs.
Non-smoking property
Non-smoking rooms
Pet Friendly
Chapel
Dogs are allowed
Garden View
Pets allowed
Free parking
Indoor Parking
Welcome drink
Transfer Train station
Free high speed Internet
High speed wireless
Snow sports
Horseback riding
Snow skiing
Disco
Guest evening
Hiking
Adventure hiking
Archery
Nordic Walking
Climbing
Table Tennis
Bike paths
Nature Park
Ice Skating
Curling
Ski Lift
Barrow rental
Bowling alley
Local museum
Open-air pool
Climbing forest
Via ferrata
Lawn for sunbathing
House Garden
Garden / meadow
Orchard
Tractor rides
Clothing Stall
Using the court
Family Connection
Fresh Farm Produce
Children welcome
Baby and toddler equipment
Children's playground
Toys
Washing Machines
Tableware Available
Linen provided
Coffee machine
Our rates and packages
Unfortunately, there are no rooms or packages available for your request.
Unfortunately, there are no rooms available for your request.
FEWO 1 - Ötscherblick
3 - 5 People
FEWO 1 "Ötscherblick" is with 67 m² the perfect apartment for larger families (grandparents, parents and children). In summer the spacious balcony invites you for breakfast and coffee. Enjoy the wonderful view over the Waidhofen valley up to the Ötscher. https://www.mitterhirschberg.at/ferienwohnungen/ötscherblick/
Balcony/terrace
Shower
Single
Hairdryer
Television
Mountain view
Alarm Clock Radio
King Size bed
Toaster
Water kettle
Baking oven
4 burner cooktop
Towels
Cleaning equipment in the flat
Beverages sold on the premises
Garden view
Water closet
Kitchen
Refrigerator
WiFi
Main building
Overnight stay without catering
from € 20
Per Pers. / Night
Occupancy of 4 People
FEWO 2 - Blaue Wohnung
1 - 2 People
FEWO 2 "Blue Apartment" is with 27 m² a small but nice holiday apartment for two persons, with a wonderful view from the balcony to the town Waidhofen/Ybbs and the surrounding landscape with the big Ötscher. Enjoy the wonderful sunrise without getting up. https://www.mitterhirschberg.at/ferienwohnungen/blaue-wohnung/

Balcony/terrace
Shower
Hairdryer
Television
Mountain view
Alarm Clock Radio
King Size bed
Toaster
Water kettle
Towels
Cleaning equipment in the flat
Beverages sold on the premises
Garden view
Water closet
Kitchenette
Refrigerator
WiFi
Main building
Overnight stay without catering
from € 38
Per Pers. / Night
Occupancy of 1 Person
FEWO 3 - Rosa Wohnung
2 - 4 People
FEWO 3 "Rosa Apartment" is with 38 m² a medium sized, practically furnished apartment for three adults or two adults + two children. Enjoy the view of the Redtenberg, the Gesäuse and the biological farm garden. https://www.mitterhirschberg.at/ferienwohnungen/rosa-wohnung/

Shower
Hairdryer
Television
Mountain view
Alarm Clock Radio
King Size bed
Toaster
Water kettle
Baking oven
4 burner cooktop
Towels
Cleaning equipment in the flat
Beverages sold on the premises
Garden view
Water closet
Kitchen
Refrigerator
Sofa Bed
WiFi
Main building
Overnight stay without catering
from € 22
Per Pers. / Night
Occupancy of 3 People
FEWO 4 - Abendruh
1 - 4 People
FEWO 4 "Abendruh" is with 32 m² a nice apartment for two people with a view at the edge of the forest and the must well. Enjoy the silence and the sunset directly in your apartment. https://www.mitterhirschberg.at/ferienwohnungen/abendruh/

Shower
Hairdryer
Television
Alarm Clock Radio
King Size bed
Toaster
Water kettle
Baking oven
4 burner cooktop
Towels
Cleaning equipment in the flat
Beverages sold on the premises
Garden view
Water closet
Kitchen
Refrigerator
Sofa Bed
WiFi
Main building
Overnight stay without catering
from € 27
Per Pers. / Night
Occupancy of 2 People
Ab-Hof & Bauernläden
Connoisseur's corner
Farm market
New wine shop
Awards
Organic
train station in 9 km
Bus stop in 6 km
City Centre in 4 km
Restaurant in 4 km
Swimming pool in 9 km
Ski Lift in 14 km
Cross-country ski run in 14 km