back to the overview
back to the overview
About us
Where the mountains and the lake appear to be in harmony with the sky, the air is so clean that you will want to take it back with you since Hotel Holbitsch is located right near Weissensee Lake.
Thanks to our location on a small hill, you'll enjoy the most hours or sunlight along with a view of the lake.
Here you'll find endless quiet and an escape from everyday life.
Here a rainy day is completely different than in the city.
Here the streams and the lake are clear and the meadows show their natural variety.
Here you can swim in our freshwater beach.
We invite you to partake in the pure and longstanding lifestyle here in Weissensee. Located away from major traffic, the house's quiet location, direct view of the Weissensee and the unique natural landscape ensure a relaxing vacation - dive into the summer and winter fascination!
Videos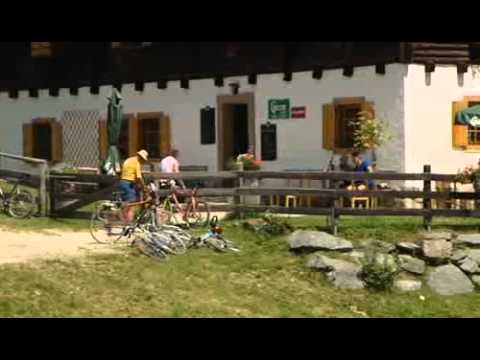 About us
The Weissensee Nature Park is a unique jewel in the countryside of southwestern Carinthia, where you can experience truly protected nature, even during the winter.
All athletes speak of "3-fold: winter fun:
Cross-country skiing
Ice-skating
Skiing
With this combination, Weissensee Nature Park truly takes 1st place in Europe! If you're one who enjoys being outdoors the most your soul is sure to come alive. The unique countryside will restore the energy that hustle and bustle of everyday life has depleted. The fresh, clear winter air outside will get you in the mood to exercise in the sunny high valley: cross-country skiing, speed skating, curling, skiing, Nordic winter walking, winter hiking, horseback riding...
What do your heart desire most?
Videos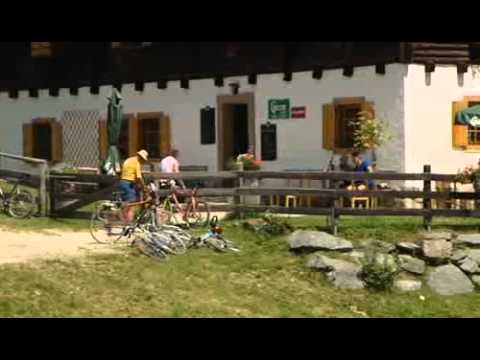 A real apple brandy, egg liqueur, pine and lobster schnapps, marmalade, apple juice, bacon and house sausage.
We are the only place you can find "real Weissensee herbal soap" handmade and cold pressed.
Our two rabbits Zwergi and Fritzi, the guinea pigs, and our rooster Kolbitsch and his girls live in the garden below the hotel. You can feed them here if you'd like. A "Carnica bee colony" also spends its summer with us. You are welcome to open the beehive and observe the busy bees yourself. Anna, Petra and Angel are our 3 goats close to the pasture.
Front desk
Non-smoking property
Non-smoking rooms
Wheel chair access
Safe deposit
Elevator
Lounge
TV room
Ski room
Dogs are allowed
Beach View
Garden View
Free parking
Motorcycle parking
Coffee shop
Buffet breakfast
Own source of drinking water
no meals
Overnight with Half-board
Austrian Specialties
Vegetarian cuisine
Shops and commercial services
Pharmacy
Newspaper stand
Hairdressers
Free high speed Internet
High speed wireless
Snow sports
Tennis court
Water sports
Horseback riding
Snow skiing
Mini Golf
Table Tennis
Bike paths
Nature Park
Carriage rides
Ice Skating
Curling
Ski Lift
Ski bus nearby
Barrow rental
Toboggan run nearby
Ski Instructor
Lake for bathing
Direct Lake Access
Lawn for sunbathing
Seminar Room
Meeting rooms
Meeting facilities
Copier
Telephone
Overhead projector
Flipcharts
Children welcome
Children's playground
Bread service
Bed and Breakfast
Microwave
Tableware Available
Linen provided
Dishwasher
Coffee machine
Terrace
Our rates and packages
Unfortunately, there are no rooms or packages available for your request.
Unfortunately, there are no rooms available for your request.
Doppelzimmer Balkon/Seeblick
1 - 2 People
Double room natural wood processed with herb oil and balcony with lake-view
from 25-35 m2 including balcony, wet area not included
Shower/toilet, hairdryer
Flat screen TV
Balcony, lake-view
Double bed
Extra bed available in some cases
Telephone
Desk
Wood floors
Living and sleeping area separate in some cases
W-Lan
Balcony/terrace
Shower
Hairdryer
Television
Telephone
Alarm Clock Radio
King Size bed
Child's bed
Towels
Beverages sold on the premises
Garden view
Water closet
Lake view
Bathrobe
WiFi
Main building
Overnight stay with breakfast
from € 70
Per Pers. / Night
Occupancy of 2 People
2 - 4 People
2- room family suite with balcony and lake-view
55 m² with wood floors
Double bed
Sitting area
Desk
Flat screen TV
Telephone
Hairdryer
Shower/toilet
Children's room in the attic with 2 twin beds and a  flat screen TV
W-Lan
Balcony/terrace
Shower
Single
Hairdryer
Safe
Television
Telephone
Alarm Clock Radio
King Size bed
Towels
Beverages sold on the premises
Water closet
Lake view
Bathrobe
Family room
WiFi
Main building
Einzelzimmer standard
1 Person
Standard Single Room
Shower/toilet
Telephone
Flat screen TV
Hairdryer
Natural wood furniture
Wood floors
Desk

W-Lan
Single
Hairdryer
Television
Telephone
Alarm Clock Radio
Towels
Beverages sold on the premises
Water closet
Bathrobe
Main building
Overnight stay with breakfast
from € 73
Per Pers. / Night
Occupancy of 1 Person
Feriewohnung Typ A
2 - 4 People
These are the largest apartments. Ideal for 4 people, who desire more space. (up to 4 people + 1 crib or sofa bed available)
78 m2 living area with balcony
2 bathrooms (mostly separate shower/WC)
2 bedrooms each with one double bed.
1 living room with kitchenette and dining area
2 balcony with lake-view
2 Flat screen TVs, W-Lan
Telephone
Balcony/terrace
Shower
Hairdryer
Safe
Television
Telephone
Alarm Clock Radio
King Size bed
Toaster
Water kettle
Microwave
Convection Oven
Towels
Cleaning equipment in the flat
Beverages sold on the premises
Water closet
Lake view
Connecting rooms
Kitchenette
Cookware / Utensils
Refrigerator
Sofa Bed
WiFi
Main building
Overnight stay without catering
from € 40
Per Pers. / Night
Occupancy of 4 People
Ferienwohnung Typ B
2 - 5 People
Vacation apartment type B in the hotel
These are the "average" apartments. Ideal for 2-4 people + 1 extra bed possible
55 m2 living area with balcony
1 bathroom (mostly separate shower/WC)
1 separate bedroom (balcony) with 2-3 twin beds accessible via the wooden staircase.
1 living room/bed room with 1 double bed,
1 balcony with a lake-view, kichenette, and dining area
2 Flat screen TVs, W-Lan
Telephone
Balcony/terrace
Shower
Single
Hairdryer
Safe
Television
Telephone
Alarm Clock Radio
King Size bed
Toaster
Water kettle
Convection Oven
Towels
Cleaning equipment in the flat
Cleaning equipment in the hotel
Beverages sold on the premises
Water closet
Lake view
Kitchenette
Refrigerator
WiFi
Main building
Overnight stay without catering
from € 35
Per Pers. / Night
Occupancy of 4 People
Overnight stay with breakfast
from € 61
Per Pers. / Night
Occupancy of 4 People
Appartement Seeblick Typ C
1 - 2 People
Apartement natural wood processed with herb oil and balcony with lake-view
from 25-35 m2 including balcony, wet area not included
Shower/toilet, hairdryer
Flat screen TV
Balcony, lake-view
Double bed
Extra bed available in some cases
Telephone
Desk
Wood floors
Living and sleeping area separate in some cases
W-Lan
Balcony/terrace
Shower
Hairdryer
Television
Telephone
Alarm Clock Radio
King Size bed
Towels
Beverages sold on the premises
Garden view
Water closet
Lake view
WiFi
Main building
Overnight stay without catering
from € 63
Per Pers. / Night
Occupancy of 2 People
Doppelzimmer standart ohne Seeblick
1 - 2 People
Standard double room, with shower/toilet, telephone, flat screen TV, WLAN
Overnight stay with breakfast
from € 68
Per Pers. / Night
Occupancy of 2 People
Ab-Hof & Bauernläden
Connoisseur's corner
Farm market
New wine shop
Awards
Organic
Suburbs / Rural
Lakeside
Countryside
train station in 9 km
Bus stop in 0 km
City Centre in 2 km
Lake / pond in 0.5 km
Ski Lift in 2 km
Cross-country ski run in 0.5 km