back to the overview
back to the overview
About us
Fun, games and nature ... for our younger guests there is the chance to herd the cattle onto the pasture in the morning, help out with the hay harvest or milk the cows in the evening. There is always an adventure to be had for every child. The playground with swing, sandpit and play hut will delight children. With everything you need.
Barbecue evenings are also on the agenda. And what tastes better than a fresh fish, caught yourself from our own fish pond on the alpine pasture? Outside at the biotope, in the middle of nature in the beautiful Weißpriachtal region, the farmer fires up the barbecue. And then: ENJOY YOUR MEAL! A great experience for our younger guests!
We look forward to welcoming you as our guests!
The Gahr family
Videos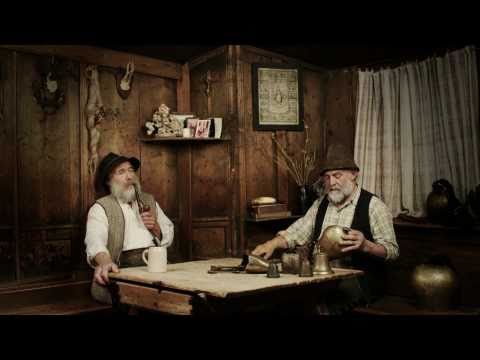 About us
Fun, games and nature...for our children. Experiences, rest, relaxation...
Whether you prefer to spend the whole day lying in the sun, exploring the surrounding area or letting off steam in the mountains - anything is possible here! And the grand finale... we offer a spa! The steam bath or the sauna? We'll leave that up to you!
Your active winter holiday: Whether it's sledding, a ski tour, snowshoe hiking, cross country skiing, snowboarding, or just skiing - it's all an adventure!
It would be our pleasure to welcome you!
The Gahr family
Videos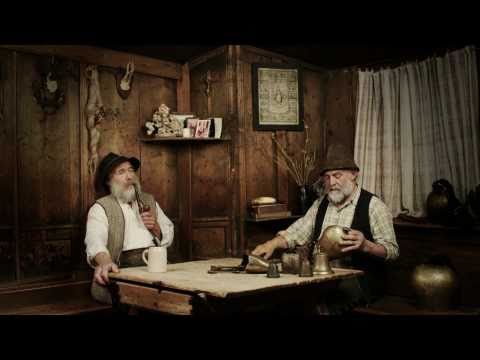 Yoghurt, buttermilk, whey, butter, cheese, curd cheese, jam, juice, sausage, bacon, meat, fish, eggs, bread, baked goods, various pastries, potatoes, vegetables, fruit, herbs
Cows
pigs
rabbits
cats
petting animals
dog
goats
fishes
chicken
Non-smoking property
Non-smoking rooms
Pet Friendly
Lounge
TV room
Reading Room
Ski boot dryer
Ski room
Cash
Bank Transfer
Master Card / Euro Card
Own source of drinking water
Wine bar
Breakfast
Organic Foods
Free high speed Internet
High speed wireless
Farm-gate sales
Wine tasting
Melt butter
House Garden
Garden / meadow
Orchard
Tractor rides
Cattle herd
Swimming pool
Clothing Stall
Using the court
Playmate
Family Connection
Sleeping in the hay
Fresh Farm Produce
Children welcome
Game Room / Arcade
Children's playground
Toys
Theatre
Bread service
Drying room
Washing Machines
Tableware Available
Linen provided
Dishwasher
Coffee machine
Terrace
Our rates and packages
Unfortunately, there are no rooms or packages available for your request.
Unfortunately, there are no rooms available for your request.
Family apartment Zehnerkar
2 - 6 People
Holiday apartment, fully equipped - dishwasher, coffee percolator, crockery, towels, bed linen - and everything else you will require. 2 separate bedrooms (each with double bed), separate shower/WC, cosy seating area and sofa bed, satellite TV, radio. A cosy apartment with corner seat for a real holiday feeling.
Overnight stay without catering
from € 26
Per Pers. / Night
Occupancy of 6 People
Balcony apartment Fanningberg
2 - 4 People
Beautiful large apartment for 4 persons with balcony and spacious bathroom
Overnight stay without catering
from € 31
Per Pers. / Night
Occupancy of 4 People
Family room Gurpitschek
4 People
Family room, ideal for a family with 2 children. Large vestibule with separate rooms and WC
Overnight stay with breakfast
from € 44
Per Pers. / Night
Occupancy of 4 People
Organic room "Fanningberg"
2 People
We offer the following amenities in our organic room appointed with organic, solid wood: Small vestibule with cloakroom, double bed, separate shower/WC with floor heating, desk, satellite TV, radio. Ample breakfast with own produce.
Overnight stay with breakfast
from € 48
Per Pers. / Night
Occupancy of 2 People
Ab-Hof & Bauernläden
Connoisseur's corner
Farm market
New wine shop
Awards
Organic
Hillside
Countryside
close to cross-country ski trail
train station in 13 km
Bus stop in 0.6 km
City Centre in 0.6 km
Restaurant in 0.6 km
Swimming pool in 14 km
Lake / pond in 1.5 km
Ski Lift in 3 km
Cross-country ski run in 0.5 km