back to the overview
back to the overview
About us
"Cross your heart."Make your holiday dream come true, at an organic farm in the most marvellous location at the Traun "dream" lake. Here you will experience hospitality that comes from the heart, and an ambience that is appealing to all the family. Get carried away by the magical view of a picturesque landscape of mountains and lakes, with plenty hiking trails. You can indulge in the warmth and heartiness characteristic of our family business, and enjoy our comprehensive service, both for and from the heart. Fulfil your heart's desire and spend your holiday at the Attwengerhof, the 4-flower-house that is just one heartbeat away! We look forward to seeing you! The Wolfsgruber family
Videos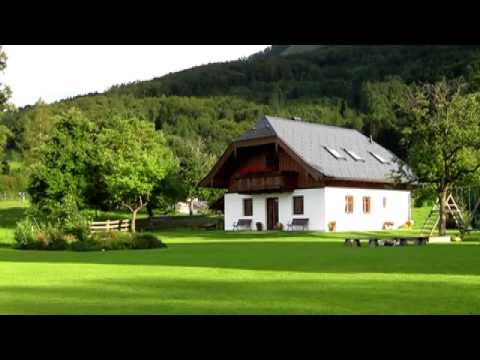 About us
"Cross your heart."Make your holiday dream come true, at an organic farm in the most marvellous location at the beautiful Traunsee lake. Here you will experience hospitality that comes from the heart, and an ambience that is appealing to all the family. Get carried away by the magical view of a picturesque landscape of mountains and lakes, with plenty of hiking trails. You can indulge in the warm cordiality characteristic of our family business, and enjoy our comprehensive service, both for and from the heart. Fulfil your heart's desire and spend your holiday at the Attwengerhof farm, the 4-flower farm that is just one heartbeat away! We look forward to meeting you! The Wolfsgruber family
Videos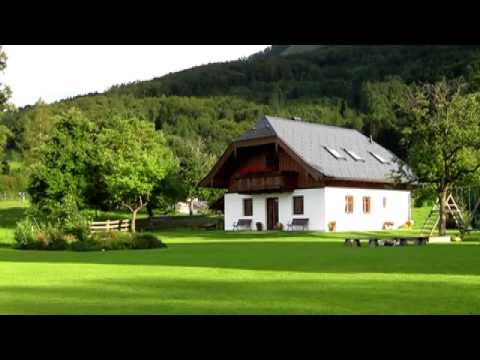 Schnapps specialities:
At the Attwengerhof, you can find a fine selection of various schnapps and liqueurs.
Our wide range of finest brandy and liqueurs will make your heart beat faster.
The ingredients for our brandy are all taken from our own fruit gardens that surround the Attwengerhof.
We will be happy to leave our selection of brandy or liqueurs at your disposal, so you can see for yourself.
Milk:
Our farm has been producing organically since 1992.
A range of guidelines and regulations, as well as strict inspections, guarantee our dairy cows are healthy and raised naturally.
Our cows are outside on our pastures every day, which considerably increases the milk's quality. See for yourself!
Katzen
Kühe
Rinder
Kälber
Pferde
Ponys
Non-smoking rooms
Pet Friendly
Garden View
Own source of drinking water
no meals
Free high speed Internet
High speed wireless
Farm-gate sales
Schnapsverkostung
Distillery
Garden / meadow
Tractor rides
Clothing Stall
Fresh Farm Produce
Children welcome
Children's playground
Toys
Tableware Available
Linen provided
Dishwasher
Coffee machine
Terrace
Our rates and packages
Unfortunately, there are no rooms or packages available for your request.
Unfortunately, there are no rooms available for your request.
"Troadkasten" (storage place for grain)
1 - 4 People
Get ready for a quite special holiday experience in our "Troadkasten", which, built in the 16th century, used to be a storage place for grain.
Indulge in the marvellous view of the Traunstein from your balcony, while the traditional, cosy furniture takes you back in time.
The millstone-table in the garden offers the perfect ambience for some quality time together.
With our well bubbling fresh water in front of the house, you will definitely get into the perfect holiday mood!
Overnight stay without catering
from € 25
Per Pers. / Night
Occupancy of 4 People
Holiday apartment
1 - 3 People
Our holiday apartment is on the first floor of the main building.
In our cosy holiday apartment, everything is tailored to suit your needs and make you feel at home.
The holiday apartment features a kitchen with all necessary equipment, a nice and small bathroom with shower and WC, and a large dining table for romantic evenings.
See for yourself!
Overnight stay without catering
from € 30
Per Pers. / Night
Occupancy of 2 People
Traunsee Ferienwohnung
1 - 6 People
Overnight stay without catering
from € 26
Per Pers. / Night
Occupancy of 4 People
Traunstein Ferienwohnung
1 - 5 People
Balcony/terrace
Shower
Hairdryer
Television
Mountain view
King Size bed
Water kettle
Baking oven
4 burner cooktop
Water closet
Lake view
Kitchen
Cookware / Utensils
Sofa Bed
WiFi
Main building
Overnight stay without catering
from € 28
Per Pers. / Night
Occupancy of 4 People
Ab-Hof & Bauernläden
Connoisseur's corner
Farm market
New wine shop
Awards
Organic
Suburbs / Rural
Hillside
Countryside
train station in 3 km
Bus stop in 3 km
City Centre in 3 km
Restaurant in 0.5 km
Swimming pool in 5 km
Lake / pond in 3 km
Ski Lift in 10 km
Cross-country ski run in 2 km