back to the overview
back to the overview
About us
We, Georg and Christine Radlingmayer with son Martin and daughter, Pia, as well as Joanna and Engelbert, are happy to offer you a place to spend your holidays, to relax, unwind and have fun but also to explore.
The unique location of the Allamoarhof in the Austrian Alps is truly our greatest asset: Away from city noise, surrounded by lush green meadows and with magnificent views of the mighty Grimming, the Putterersee lake and over the Enns Valley - we are a favourite with families. For children, the many animals on the farm make for great experiences.
For many generations now our guests have enjoyed wonderful and unforgettable holidays on our organic farm in Aigen in the Enns Valley. Find out for yourself why Styria is rightly called the green heart of Austria!
If Styria is the green heart of Austria, and therefore also the centre of the Alps, as the Grimming is in the Enns Valley, then the Allamoarhof has the best view of all.
Highlights on the farm - pizza oven, barbecue, fireplace, king-size scooters, football pitch, pedal tractors
Current prices:

small appartment: For 2-4 persons from EUR 59 per day,
big appartment: for 3-5 persons from EUR 72 per day
Videos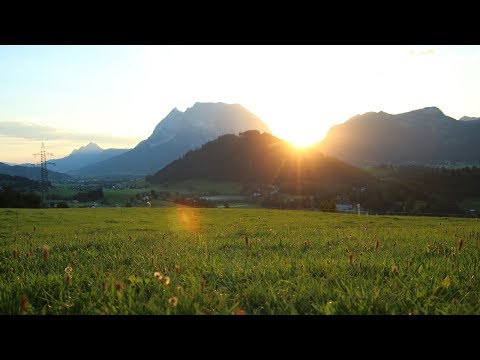 About us
Winter sports in the Styrian Ennstal! Toboggan run in the nearby forest, ice skating on Putterersee (Aigen im Ennstal), skiing in the nearby ski areas (Tauplitz, Planner, Riesner and Wurzeralm) or at the Amade ski area (Hauser Kaibling, Planai Hochwurzen and Reiteralm).
Enjoy the winter sunshine on our farm while building igloos, snowball fights, building snowmen and sledding. Experience Ennstaler traditions at the farm and in the area: Krampus, St. Nicholas, Glöcklerlauf, Perchtln.
Prices: Holiday apartments: For 4 persons from EUR 62 per day for 6 persons from EUR 76 per day
Videos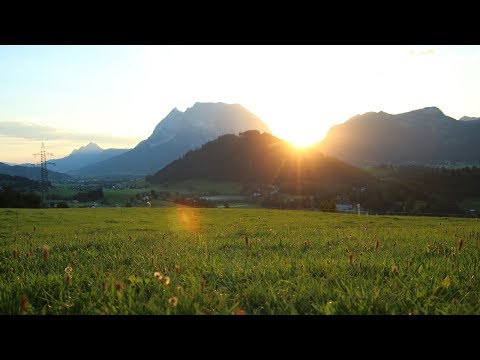 Organic products: Milk, curd cheese, eggs, potatoes, fruit
Conventional products: Bread, yoghurt, jam. Juices
There are many animals running about on our organic farm.
The brown dairy cows and the calves are always very popular with the guests. If you're very lucky, you could be there for the birth of a calf.
The animals must be fed and milked every day - your curiosity is very welcome!
Our miniature pony Oscar likes to be groomed, and Schwarznase the black-nosed sheep is watching on.
Of course every farm needs cats too - and kittens can often be found close by.
There are breakfast eggs just the way you like them from our own chickens. And there are always little chicks.
Pet Friendly
Lounge
Ski boot dryer
Free high speed Internet
High speed wireless
Farm-gate sales
Garden / meadow
Orchard
Fresh Farm Produce
Children welcome
Children's playground
Toys
Bread service
Tableware Available
Linen provided
Coffee machine
Our rates and packages
Unfortunately, there are no rooms or packages available for your request.
Unfortunately, there are no rooms available for your request.
Linden apartment
2 - 5 People
For 2 adults and max. 3 children
On the second floor of the farmhouse one finds our cosy family room with a large master bedroom and additional children's bedroom. The room is appointed with shower and WC.
At breakfast, Christine will spoil you with lots of delights from our own farm.
Shower
Single
Television
King Size bed
Water kettle
Main building
Putterersee holiday apartment
4 - 7 People
The large Putterersee holiday apartment has enough room for large families. One bedroom has a double bed, the second bedroom has a double bed and one single bed.
Balcony/terrace
Shower
Single
Television
Mountain view
King Size bed
Water kettle
4 burner cooktop
Kitchen
Cookware / Utensils
Refrigerator
Sofa Bed
Modern
Morgensonne holiday apartment
2 - 4 People
Let the first rays of the morning sun wake you and watch life on the farm from the balcony!
Grimmingblick holiday apartment
2 - 4 People
Enjoy our holiday apartment with spectacular views of Grimming and our own football field for a few relaxing days!
Ab-Hof & Bauernläden
Connoisseur's corner
Farm market
New wine shop
Awards
Organic
train station in 6 km
Bus stop in 3 km
City Centre in 3 km
Restaurant in 3 km
Swimming pool in 3 km
Lake / pond in 3 km
Ski Lift in 20 km
Cross-country ski run in 3 km