back to the overview
back to the overview
About us
"Rosi´s Adventure Farm"- baby and children's farm
Our farm is at an altitude of 620 m and lies in the Lainsitz valley with its natural beauty in unspoilt nature.
Sporting activities can be found at the fitness centre, on tennis courts or the golf course, angling possibilities, Waldkneipp machines, natural bathing lakes and hiking trails. Nordic walking trails and at the barefoot park. The saltwater rock spa in Gmünd offers all the bathing fun you could require.
Also for culture enthusiasts there's the theatre, palaces, monasteries and castles nearby to keep you busy. www.schloss-weitra.at
Genuine childhood experiences for children aged 0-99 years! On the farm you'll find animals to pet, stroke, feed and cows to milk. Small children and baby equipment is available. Farm produce is available in the form of sour dough bread from the wood-fired oven, smoked meats (not all year round) eggs, potatoes.
Free for children: milk from Daisy the cow, pony rides, hay jumping, mountain go-karts, children's tractors, baking bread rolls. For our children you'll find a newly installed tasting garden outside.
Barbecue facilities and shared night hikes with Rosi. Our herb spiral will provide fresh herbs for your kitchen.
We always look forward to children! Fun and relaxation is catered for.
Videos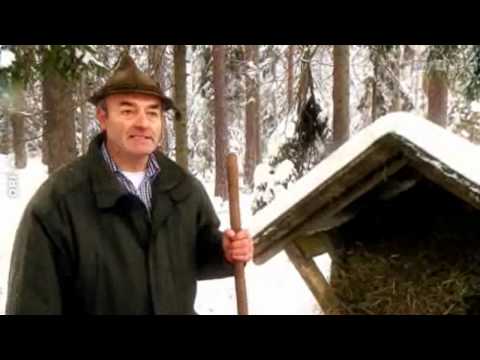 About us
Hooray, it's snowing!
At an altitude of 620 m experience the pure pleasure of snow in the Upper Waldviertel forest quarter.
For fun activities in the snow, winter sports locations are nearby: Harmanschlag (Arra lifts) 02857/2636) and Karlstift with its 3 lifts and the Aichelberg with ski school, 40 km cross country ski route with floodlights, ski hire and snow cannon. 24-hour ski info is available by calling 02816 231. Similarly you'll find a cross-country ski run at the Weitra golf course. Curling at Moorabad Harbach, curling and ice skating in Karlstift and at the complex in Bad Großpertholz. A further highlight is the horse drawn carriage in the snow.
Relax your body and mind after a tiring day skiing in the house's own sauna.
Many activities other than skiing are to be found in the swimming baths at Zwettl and Moorbad Harbach, and those at Waldpension Nebelstein, the Sole-Felsen-Bad saltwater spa in Gmünd and the skittle alley at Moorbad Harbach. Enjoy the cosy and hospitable atmosphere of the nearby inn as well as culture and dance events.
There's a lot for the kids to discover in winter on our farm . How does building a snowman sound or simply riding a bob behind the house. Equally you can feed the animals in wintertime or experience much more besides.
We would look forward to having you as guests!
Videos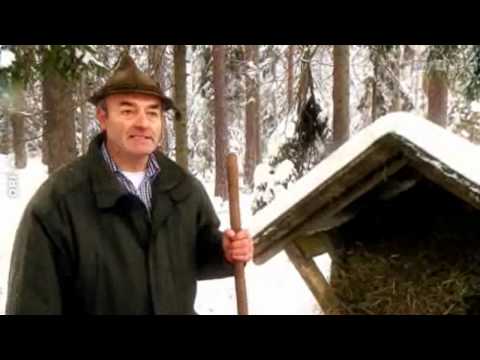 Sour dough bread from the wood-fired oven, smoked meats, eggs, potatoes, milk, butter, Austrian cider, apples,
On our farm the animals live in an open barn with a run to the outside.
Our pony Lilly is the kids' favourite, as well as many sorts of hens, Indian running ducks, Peking ducks, rabbits and guinea pigs as well as our kittens invite you to pet them, cuddle and get to know them.
The head of the cow herd is our bull MAXI.Vanessa, Kelly, Lore, Hannelore and Bali are our cows.Heifers: Polly, Sarah, Shelly,Kathy ,Andrea, Patricia, Susi, Melinda and Valentin is our only male calf at the moment .
Our two hogs complete our animal herd.
Our cows and their calves enjoy the open barn.
Pet Friendly
Lounge
Dogs are allowed
Garden View
Buffet breakfast
no meals
Breakfast
Rustic Cuisine
Regional specialties
Organic Foods
Vegetarian cuisine
Snow sports
Tennis court
Golf
Horseback riding
Snow skiing
Jogging track
Bicycle rentals
Exercise Gym
Disco
Cooking and baking
Hiking
Guided walk
Adventure hiking
Basketball
Squash
Nordic Walking
Mini Golf
Table Tennis
Bike paths
Nature Park
Carriage rides
Ice Skating
Curling
Ski Lift
Toboggan run nearby
Ski Instructor
Bowling alley
Squash Court
Tennis Hall
Riding lessons
Horseback riding hall
Pony rides
Accessible hiking trail
Open-air pool
Lake for bathing
Experience hiking trail
Farm-gate sales
House Garden
Garden / meadow
Orchard
Tractor rides
Using the court
Family Connection
Fresh Farm Produce
Children welcome
Baby and toddler equipment
Game Room / Arcade
Children's playground
Toys
Babysitting
Theatre
Bread service
Guest Kitchen
Drying room
Bed and Breakfast
Microwave
Tableware Available
Linen provided
Dishwasher
Coffee machine
Our rates and packages
Unfortunately, there are no rooms or packages available for your request.
Unfortunately, there are no rooms available for your request.
Sternenhimmel (Starlit Sky)
2 - 6 People
Our Sternenhimmel apartment is equipped with solid wood furniture and wood floors (pine, spruce) They include satellite TV, hand towels and bedding. You'll sleep with a view of the stars!
Heavenly dreams await at Rosi's Adventure Farm!
Shower
Single
Hairdryer
Television
Alarm Clock Radio
King Size bed
Child's bed
Baking oven
4 burner cooktop
Towels
Cleaning equipment in the flat
Beverages sold on the premises
Garden view
Kitchen
Cookware / Utensils
Refrigerator
Main building
Modern
Overnight stay without catering
from € 22
Per Pers. / Night
Occupancy of 2 People
Paradies (Paradise)
2 - 4 People
You'll be looking into the bird's paradise.
Our apartment Paradies is equipped with solid wood furniture, wood flooring (pine, spruce) and baby and children's equipment. Shower and WC are separate. Further to this you'll find satellite TV, radio and a fully fitted-out kitchen.
We look forward to welcoming you to our farm !
Shower
Hairdryer
Television
Alarm Clock Radio
King Size bed
Child's bed
Baking oven
4 burner cooktop
Towels
Cleaning equipment in the flat
Beverages sold on the premises
Garden view
Kitchen
Cookware / Utensils
Refrigerator
Bunk Bed
Main building
Modern
Overnight stay without catering
from € 22
Per Pers. / Night
Occupancy of 2 People
Ab-Hof & Bauernläden
Connoisseur's corner
Farm market
New wine shop
Awards
Organic
Suburbs / Rural
Riverside
Near City Centre
Countryside
Golf Course Near
train station in 19 km
Bus stop in 0.5 km
Restaurant in 3 km
Swimming pool in 3 km
Lake / pond in 3 km
Ski Lift in 5 km
Cross-country ski run in 5 km