back to the overview
back to the overview
| | |
| --- | --- |
| Family | Elke und Dietmar Schörghofer |
| Street | Lehenweg 19 |
| Town/city | 5542 Flachau |
| Region | Salzburger Sportwelt, Salzburg |
| Telephone | +43 6457 2297 |
| Mobile | +43 664 5985252 |
from € 65
Per night without catering
excl. visitor/spa tax
Enquire now
About the farm
Our farmhouse was rebuilt in 2011, and is located in Reitdorf, which is part of the town of Flachau. Surrounded by nature, this wonderful little town is the ideal starting point for winter and summer activities. In the direct vicinity, you will find the Salzburger Sportwelt Amadé ski lifts (ski bus stop only 50m away), as well as the Amade thermal baths, which were built only recently in 2011. A cross-country skiing trail, summer hiking trails and the Enns bicycle trail all pass right by our organic farm, where four generations live in harmony. There is even a lake only 1000m from the farmhouse, where you can bathe or go swimming. Because we are such a huge family (4 generations under one roof), life is never dull, and we have all learned what it means to treat each other with respect and consideration, which is something our guests will definitely appreciate. For our young guests there is a well-stocked recreation room with a large variety of games, and in summer children can make use of the playground which has a sandbox, swings, a seesaw, ping-pong table, trampoline, and even a mini petting zoo, where children will get to know our animals personally and by name. Our animals are on the farm the whole year round and can be seen on the meadows nearby.
Videos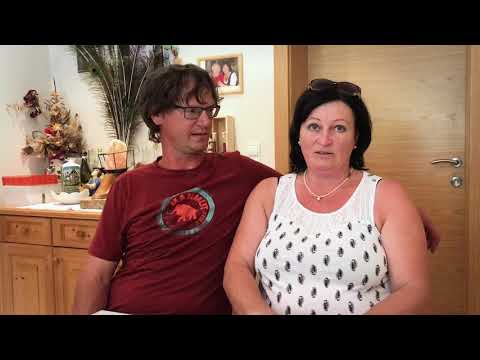 About the farm
Choose from a large variety of exciting sports, excursions and leisure activities at this unique holiday destination. You may choose to take in the breathtaking panorama while whizzing down alpine plains, skiing along the same routes as the former World Cup champion Hermann Maier, or train your endurance on 220km of well-maintained cross-country ski trails (the Tauernloipe trail passes right by your apartment, making it a paradise for cross-country skiing), or go on a relaxing hike. The trails are well cared-for, and guarantee skiing fun for both young and old.
Videos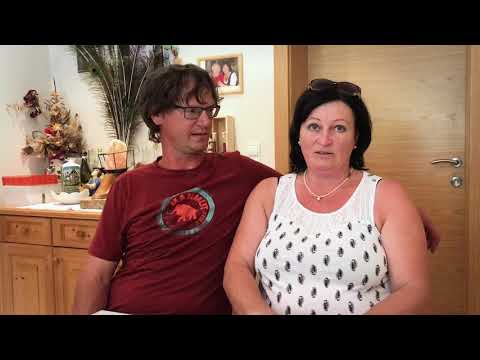 Upon request, we provide fresh organic milk daily for our young guests.
Children love watching, petting and feeding our animals. We also find it important to teach them how to treat the animals with respect and consideration.
Children will learn why it it is important to allow animals to rest undisturbed, and to provide them with feed and water.
These encounters often result in close friendships.
Non-smoking rooms
Ski boot dryer
Ski room
Free high speed Internet
High speed wireless
Garden / meadow
Orchard
Packages
Using the court
Fresh Farm Produce
Children welcome
Baby and toddler equipment
Game Room / Arcade
Children's playground
Toys
Bread service
Tableware Available
Linen provided
Dishwasher
Coffee machine
Terrace
Our rooms and holiday apartments
Apartment A
2 - 5 People
Apartment A has direct access to the garden, and with 50 sq m of space, it is large enough to accommodate an entire family.

Extremely quiet apartment with garden access.
from €
for 2 people
Per night
without catering
Shower
Television
Mountain view
King Size bed
Child's bed
Water kettle
Towels
Cleaning equipment in the hotel
Garden view
High speed Internet connection
Kitchen
Cookware / Utensils
Refrigerator
Sofa Bed
Modern
Apartment B
2 - 5 People
From the balcony in apartment B, you will have a breathtaking panoramic view of the mountains, as well as the towns Flachau and Altenmarkt.

Apartment B, with its panorama balcony and 50 sq m of living space, accommodates from 2-5 persons.
from €
for 3 people
Per night
without catering
Balcony/terrace
Shower
Single
Television
Mountain view
King Size bed
Child's bed
Toaster
Water kettle
Towels
Cleaning equipment in the hotel
Extra bedding linens available
High speed Internet connection
Kitchen
Cookware / Utensils
Refrigerator
Sofa Bed
Premium movie channels
Modern
Apartment C
4 - 8 People
With 80 sq m, apartment C is our largest holiday apartment, and provides accommodation for 6-8 persons. It has everything to make your stay a comfortable one: 3 bedrooms, an open concept combined kitchen and living room, and two bathrooms with a shower and toilet.
from €
for 7 people
Per night
without catering
Balcony/terrace
Shower
Single
Television
Mountain view
King Size bed
Toaster
Water kettle
Towels
Cleaning equipment in the hotel
Extra bedding linens available
Connecting rooms
High speed Internet connection
Kitchen
Cookware / Utensils
Refrigerator
Sofa Bed
Premium movie channels
Modern
Ab-Hof & Bauernläden
Connoisseur's corner
Farm market
New wine shop
Awards
Organic
Suburbs / Rural
Skiable area
Thermal bath
Countryside
Golf Course Near
close to cross-country ski trail
train station in 4 km
Bus stop in 2 km
City Centre in 3 km
Restaurant in 3 km
Swimming pool in 2 km
Lake / pond in 1.5 km
Ski Lift in 3 km
Cross-country ski run in 0.010 km